2001-March 6, received a grant from the Conemaugh - Kiski Valley Conservatory towards Brush 80-5 in the amount of $4562.50

June 15, completed finish work on a pavilion erected in rear of the fire station, with concrete floor, bathrooms,and enclosed sides for  jubilees and rentals.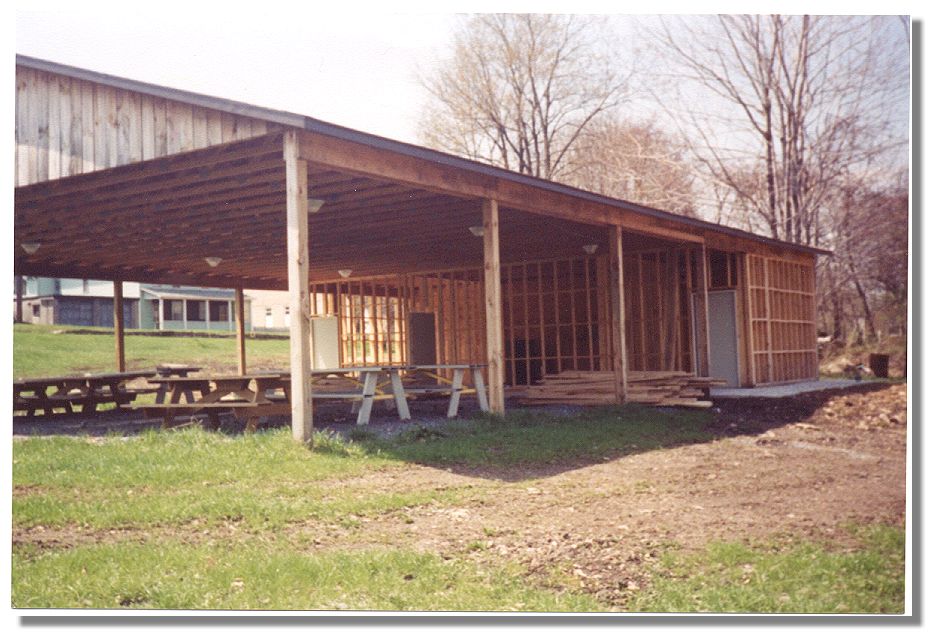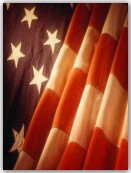 Prior to 1941 Fire protection was purchased from the South Fork Volunteer Fire Company.

1941- February 4, the Fire Company was organized and the officers were elected

May 5, a charter was granted to the Summerhill Township Volunteer Fire Company

Fraternal Order of Owls donated their building on Jefferson Avenue to be used as the first fire station and purchased a 1941 International 500 GPM American La France engine. Also La France sent a loner fire engine until the engine arrived.

July 30, applied for membership and elcted to the Volunterr Firemen's Association of Cambria County and Vicinity

1943- August 4, hosted the Cambria county Firemen's convention

1950- April 4 , purchased the first fire siren and is still in use

1954-February 26, purchased a 1954 International GPM John Bean Engine aT A COST OF $16, 370. Delivered September 17th .


1975-  December 6, The 1941 engine was destroyed by fire returning from search detail for a missing hunter

1976- January 4, A fire at approximately 2:45 AM destroys the business district. Thirteen buildings were destroyed and thirteen were left homless. The damage was estimated at approximately  750,000. An estimated 35 fire companies and over 300 firemen battled the fire in sub zero  temperatures, the later was later ruled arson.

January 20- fire company purchased its first radio equipment from the Portage Vol. Fire Co  with a donation from the Beaverdale Lions Club.

January 20,-750 gpm fire engine at a cost of $42,502. The engine was delivered on September 24th that year.

1977-June 5, plans announced to construct a new 4000 square foot fire station on Cedar Street on land received from Robert and Helene Krantzler. Approximate cost of new station was $60,000. The steel building was constructed by Major Builders of Johnstown and Cooney Bros. Coal Co demolished the existed building and back filled the lot.

July 19, Heavy rains brought flooding to Beaverdale and surrounding areas

1978- March 7, the fire company moved into its new station. The fire alarms were now dispatched through Cambria County Communications Center. Cooneys Bros. Coal Co. built and erected a new fire siren tower at the rear of the station.

March 21, the fire company sold the old fire station for $15,.000 to a local resident James Lidonnice which will be converted to a Senior Citizens Center.

March 24, purchased 1000 feet of 4" large diameter hose.

1979-July 30, Joseph A. Meden Jr. was elected to serve as President of the Volunteer Firemen's  Association of Cambria County and Vicinity

1980-April 4, purchased new radio base station and mobile radio with a matching grant received from the Bureau of Forestry at a cost of $4200.

July 18, Mortgage burning held on final payment on fire station.

September 5, fire company replaced its 4" large diameter fire hose with 1400 feet  5" hose


1980-April 4, purchased new radio base station and mobile radio with a matching grant received from the Bureau of Forestry at a cost of $4200.

July 18, Mortgage burning held on final payment on fire station.

September 5, fire company replaced its 4" large diameter fire hose with 1400 feet  5" hose

1982-January 20, replaced 1954 fire engine with a 1980 Mack 1000 GPM fire engine at cost $70,511.

June 11, Arson fires plagued the township for approximately 14 months, destroying vacant buildings and barns. Also destroying the Buckhorn Grange Hall in November



October 5, purchased a 1982 Dodge van to be used as a squad at a cost of $9000.

1983-November 5, Finished renovation of the social hall with paneling, ceiling, and poured tile floor.

1984-March 6, completed engine room with paneling, ceiling, and new garage doors with electric openers

May 17, a fire at approximately 2:17 PM destroyed the former A & G Market and caused damage to Snub's Pub and Slifko Hardware. Damage estimated at $60,000.

1985- October 9, started construction of a 20' x 25' addition at the rear of the station for a kitchen at a cost of approximately $14,000.

1986-March 4, John Fornadel retires as Secretary after 31 years of service in that position.

August 1, fire company entered an agreement with Summit Bank to clear land at the rear of the bank to be used for fire company activities. Landscape work was donated by Cooney Bros. Coal Co.

1987-June 8, constructed a pavilion at the rear of the station for holding Jubilees. Cost approximately $6000.

July 23, purchased the A. Ford Boucher property next to the fire station for $11,000. Area to be used for a parking lot.

1988- July 12, 1976 Ford FMC engine was refurbished by 4 Guys Inc. of Meyersdale at acost of $30,860.

1989- July10, constructed a 20' x 32' storage and furnace room at rear of the station at cost of $12,000.

1990 -September 18, purchased a 1988 Ford E350 Utility vehicle from Bud's Auto Sales costing $10,000.

1991-January 17, Firefighter George Hollowniczky died in the line of duty while performing Fire Police duties at a structure fire at 308 Jefferson Avenue

July 3 -7, Fire Company celebrated its 50th Anniversary with a testamonial dinner and a weekend Jubilee at the fire station.

1992-November 12, a structure fire at 12:40 PM damaged the residence above Wilson's Hotel and claimed the life of 3 year old Justin Wilson. Damage was set at $75,000 and fire was ruled accidental.

November 21, a vehicle accident at 11:32 PM on Beaver Run Avenue near the municipal building claimed 2 lives when a vehicle struck an abutment and bursed into flames and 3 occupants were trapped inside the vehicle, the third occupant escaped and was seriously burned but survived.

1993-February10, fire company took delivery of a 1992 Spartan/Quality 1500 GPM engine with a 4 door enclosed cab from Kaza Fire Equipment at a cost of $175,000. This engine replaced the 1980 Mack 1000 GPM engine.

1995-March 3, purchased a 1995 Ford E350 Chassis from Impala Motors to replace the 1988 Ford Chassis at a cost of $15,000. A 4 wheel drive was installed by Quigley Motors and refurbishment was done by New Lexington Fire Equipment. Total cost of this project with including chassis was $30,000.

June 27 to July 2, the town of Beaverdale celebrated its Centennial with week long festivities at the fire station and jubilee grounds. Various organizations from Beaverdale and Summerhill Township were involved in with this centennial.

1996-May 23, PA Department of Health issued a Quick Response Service (QRS) license, and the fire company began running with the Beaverdale Area Ambulance on EMS assist.

1998-October 23,  the fire company received a 1 1/4 ton 1986 Chevrolet 4 wheel drive pickup truck from the Bureau of Forestry.

1999-May 5, erected a 40' x 60' pavilion at rear of fire station at cost of $8000.00

2000-March 5, the 1986 Chevrolet pickup truck was placed into service, as Brush 80-5 to assist on brush and forest fires.

May 8, replaced low pressure cascade system on Utility 80-3 with a 4 bottle 6000 psi system and replaced low pressure SCBA on Engine 80-2 with 4500 psi SCBA's


History is the witness that testifies to the passing of time; it illumines reality, vitalizes memory, provides guidance in daily life and brings us tidings of antiquity.

Cicero (106 BC - 43 BC), Pro Publio Sestio

411 Cedar Street

PO Box 162

Beaverdale, PA 15921

Phone: (814) 487-5177

Fax: (814) 487-5177